Atlanta, GA
Austin, TX
Baltimore, MD
Bellevue, WA
Berkeley, CA
Bethesda, MD
Beverly Hills, CA
Boise, ID
Boston, MA
Boulder, CO
Brooklyn, NY
Calgary, AB
Cambridge, MA
Charlotte, NC
Chicago, IL
Cincinnati, OH
Cleveland, OH
Colorado Springs. CO
Columbia, MD
Columbus, OH
Costa Mesa, CA
Culver City, CA
Dallas, TX
Denver, CO
Encino, CA
Evanston, IL
Fort Collins, CO
Honolulu, HI
Houston, TX
Indianapolis, IN
Irvine, CA
Jacksonville, FL
Long Beach, CA
Los Angeles, CA
Louisville, KY
Miami, FL
Milwaukee, WI
Minneapolis, MN
Naperville, IL
New York, NY
Newport Beach, CA
Oakland, CA
Omaha, NE
Orlando, FL
Pasadena, CA
Philadelphia, PA
Phoenix, AZ
Pittsburgh, PA
Portland, OR
Sacramento, CA
Saint Louis, MO
Saint Paul, MN
San Antonio, TX
San Diego, CA
San Francisco, CA
San Jose, CA
Santa Monica, CA
Scottsdale, AZ
Seattle, WA
Sherman Oaks, CA
Tampa, FL
Toronto, ON
Tucson, AZ
Washington, DC
Search Other Cities


Find a licensed therapist for in-person or telehealth therapy/counseling services. Our Provider Directory offers a searchable database of psychologists, psychiatrists, social workers, counselors, marriage and family therapists, and treatment centers nationwide dedicated to providing treatment services and support for those with mental health concerns.


Access up-to-date and authoritative information on mental health disorders and conditions, psychotropic medications, and various theoretical approaches to counseling and psychotherapy. Browse our comprehensive news archive or look up definitions of commonly used mental health terms.


Our Resource Center offers quick access to information on local and online support groups, national toll-free hotlines, mental health books, and a collection of websites annotated and organized by mental health topic.



Our services are designed specifically to help psychologists, counselors, marriage and family therapists, and other mental health providers build and maintain a dynamic online presence and gain valuable exposure to new clients/patients and referral sources.

List your practice or treatment center in our Provider Directory and reach a broader and more targeted audience than traditional yellow page listings. Tap into a steady stream of potential clients actively seeking local and online therapy and counseling services. Communicate in detail your unique credentials and expertise.

Supplement your directory profile with a professionally designed custom website that can be tailored to address the distinctive needs and goals of your practice or organization.

Attract more visitors to your profile or website by submitting an article for publication in our Mental Health Library. Your article will be prominently featured along with a brief author bio and a link to your therapist profile.


Rachel Rutkie, PsyD
Vancouver, WA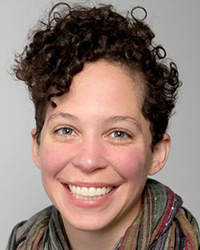 "Hello! I believe therapy that combines emotional processing and skill development will lead to a greater sense of empowerment and life-fulfillment. I strive to provide a space where clients feel seen, heard, and unconditionally accepted. With authenticity, I gently challenge clients, which I hope will encourage an increase in self-awareness ..."
View Full Profile