Web Design and Management
» For Providers » Web Design and Management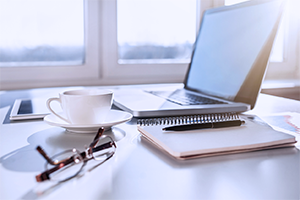 Work with an experienced web designer who will craft a professional website that's visually appealing and uniquely designed to your specifications. We offer a complete website solution for your practice or organization that's simple and easy to understand.

Our Web Design and Management Package is just $495 and covers everything you need for the first year, including domain name registration, web hosting, and unlimited site updates and support. After the first year, if you would like us to continue managing all aspects of your site, our Website Management fee is $19.95 per month.

Click here to request a FREE consultation with a professional web consultant.

Web Design and Management Package

Our one-time fee of $495 covers everything you need for the first year including:
A custom designed beautiful mobile-friedly website
Free registration of your domain name for one year
Free web hosting for one year
Up to 10 email accounts and unlimited email aliases (e.g. info@yourdomain.com)
Email virus scanning, spam filtering, auto responders, and webmail access
Easy-to-use Website Manager to edit your web page content and email accounts
A custom email contact form to allow user inquiries from your website
Comprehensive online statistics and reporting of website traffic
Unlimited site updates and support for one year which includes minor changes to your site
After the first year, our Website Management fee is $19.95 per month and includes:
Everything that's included with the first year (as described above) for the same web design
Paid in advance for 3, 6 or 12 months beginning the second year of service