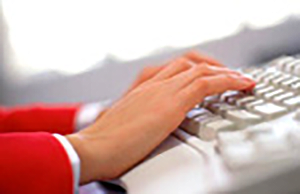 List your practice or organization today and take advantage of our full-featured webmail service.

To sign up for our webmail service, you must be a registered member and have an active profile in our Provider Directory. If you are not currently listed and would like to learn more about listing your practice or organization, please click here.

For registered members who are currently listed, please click here to log in, and then select "Webmail" from the "For Providers" drop-down menu at the top of the page.

Webmail Features and Benefits

Free - Our webmail service is free for members with an active profile in our Provider Directory.
Globally Accessible - Access your email from any Internet-connected computer.
Private - Your email is web-based, password-protected, and separate from other email accounts.
Versatile - Supports multiple email attachments for sending images, photos, and documents.
10 GB of Storage - Allows ample space to keep and archive your email messages.
Fast and Easy - It only takes a minute to check your messages because it's fast and easy to access.
Mobile-Friendly - The interface is responsive and looks great on any mobile device.
Email Forwarding - Automatically forward your email to another email address.
HTML Mail - Messages can be sent using HTML or normal text.
Address Book - Keep track of individual or group contacts with our easy-to-use address book.
Folders - Folders allow for quick organization of mail.
No Attachment Limit - Our webmail offers unlimited attachment size for your convenience.
IMAP and POP support - Send and receive email with your favorite email software.
Auto Responders - Automatically respond to all email with a custom message.
Custom Filters - Sort incoming mail into different folders and block unwanted email addresses.
Personal Signature - Create a personalized signature to include at the end of all your email.
Message Search - Search messages or folders for specified words or phrases.
Built-In Help - Get help instantly.
Your Email Address
Your email address will be your NetworkTherapy.com Username followed by @networktherapy.com. For example, if your NetworkTherapy.com Username is jdoe, then your email address will be jdoe@networktherapy.com.
Accessing Your Webmail
To access your webmail, simply log in to NetworkTherapy.com and select "Webmail" from the "For Providers" drop-down menu at the top of the page.

If you have any questions regarding our webmail service, please contact us by sending an email to info@networktherapy.com.