By Carey Cloyd, MA, MFT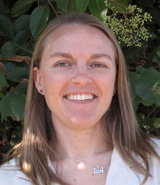 Are you interested in the common patterns you habitually fall into when in relationship? To what extent do you understand the positive and negative effects of these patterns? Some interaction styles can be quite helpful and supportive – conducive to good communication between you and your partner. Others can be hurtful and painful to both of you -- eroding feelings of goodwill that have developed. Relationship expert Dr. John Gottman has identified 4 specific, negative interaction styles that can eat away at an otherwise healthy relationship. He calls them the Four Horseman of The Apocalypse (Gottman, 1999).
Horseman 1: Criticism. Complaints about a partner are a natural and normal phenomenon. However, criticism takes it a step further. Rather than simply expressing upset about a specific behavior or action by your partner, you make it a broader issue by saying something negative about your partner's character or personality. There is an implication that something is wrong with them. The best way to counteract this pattern is to do your best to be specific about particular behaviors you find troubling, and to turn your complaint into a request.
Horseman 2: Contempt. To escalate a conflict further, one can turn to sarcasm and cynicism – negative behaviors that are likely to add fuel to the fire. Others include name-calling, eye-rolling, sneering, mockery, and hostile humor. All of these behaviors convey disgust, an emotion that is poisonous to even the best of relationships. Belligerence is closely related to contempt, and is an expression of aggressive anger including a threat or provocation. Resorting to these behaviors often leads to more conflict rather than reconciliation. Asking to take a few minutes to be quiet before resuming your conversation can be a helpful way to take a break and reset one's intention for positive, constructive communication.
Horseman 3: Defensiveness. Research shows that defending oneself rarely has the desired effect, since it is actually a way of blaming your partner. Defending one's position is essentially saying that the problem lies not with you, but with your partner. When you notice yourself becoming defensive, you can name that to indicate to your partner that you would like to shift your relational dynamic.
Horseman 4: Stonewalling. As a discussion disintegrates with the accumulation of these different negative patterns, one partner will eventually tune out. That person chooses to disengage, acting as though he or she does not care about what is being said. Typically, this is a relational style that does not appear in the early stages of a relationship, as it takes time for negativity to build to this level. If this kind of interaction is common for you and your partner, that is a sure sign that it would be best to seek some professional help and guidance to improve your communication.
Usually, the Four Horsemen do not appear in a predictable order. One leads to another, which leads to another – building on each other, interweaving and escalating over time. The key for you and your partner is to recognize and stop these patterns before they build up to a level where they have a momentum seemingly of their own. Naming the Four Horsemen to each other is one helpful means of disengaging from these patterns. Taking time for some silence during discussion is another useful tip. If a conflict is building to a significant level, or you feel particularly triggered or unavailable, asking to resume the conversation at another time when you are ready is always a good option. Most importantly, remember that there is professional help available!
References Gottman, J. (1999). The Seven Principles for Making Marriage Work.
About the Author...

Carey is a psychotherapist in private practice. Her work is informed by a regular meditation practice of close to a decade, and she draws from her trainings in Hakomi, EMDR, and Intuition Medicine®. She serves as co-coordinator for the Nondual Wisdom & Psychotherapy Institute, and has offices in San Francisco and San Rafael.
Last Update: 9/30/2011