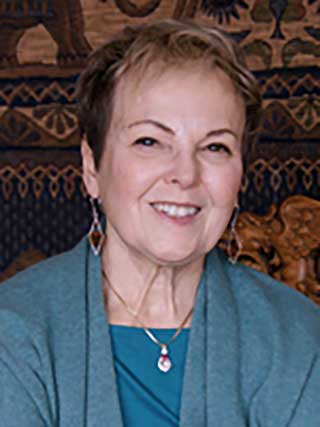 1. Making Time
Itís easy to get pulled in by the daily distractions of life. Itís hard enough to make time for ourselves, let alone our loved ones. Nurturing your relationship takes effort to keep it from going stale. While working together to cross chores off the to-do list brings a sense of partnership to the relationship, it does not do much in keeping romance alive.
Itís important that each partner make a conscious decision to spend enough time together doing activities that are enjoyable. Making the commitment to keep your appointments with each other also builds trust. Regularly neglecting your partner for interests or preoccupations outside of the relationship is a sure-fire way to erode it.
But watch out for the time spent together that gives the surface feeling of connecting without any actual substance. Often couples spend poor quality time together that lacks real intimacy. Habitually zoning out in front of the television or computer can be just as absent as being physically gone. No real communication or reconnection is happening. Staying aware of how much time you focus on each other is the first key for each partner to feeling appreciated.
2. Lack of Communication
The road to less conflict in a relationship is paved with effective communication. And it starts with kindness, appreciation and attention. These traits are what create the fertile ground for connecting with each other. A breakdown in communication usually does not start with one person. Blaming your partner for not being open only makes it a reality by putting them on the defensive. The erosion feeds on the momentum of the destructive volley between the couple. And then no one is hearing anything but anger; silent and seething or openly expressed.
But the chain can be broken by one partner making the first move to end the cycle. Choosing to not throw the ball back at your partner is one of the most difficult actions that a person can take to open back up the line of communication. It takes practice. And lots of it. Saying, "Iím sorryĒ or "Thank you for doing that for meĒ is making an effort to try and understand your partnerís perspective, whether you agree with it or not. Itís taking the first step toward your partner. And then most likely you will see your partner taking their first step toward you.
3. Trust
Trust is the foundation of all relationships. Most people bring trust issues that they have learned from past relationships. Interactions with family, friends, co-workers and employers all bring experiences that translate to how we trust. And like any relationship, trust can be fragile in the beginning. In healthy relationships, couples take the conscious risk of letting down their guard so they can make a genuine connection with each other. Trust continues to be earned by building on the groundwork that has been laid.
Trust is a fragile thing though, and most couples build on or destroy that trust by their negative actions and inactions. These tendencies can be repetitive patterns of detrimental behavior such as habitual lying, breaking promises, accumulating massive debt, pornography addiction or infidelity. Betrayal can shake the very core of the relationship and is difficult to overcome. But it can be done.
Healing from betrayal starts with the choice to forgive or leave the relationship. If you decide to work it out, then working through the anger is critical. Counseling can help you work through your feelings with your partner and begin the process of rebuilding your trust by showing a change of the hurtful behavior. The way back to a trusting relationship can be long and takes commitment from both partners. Couples counseling can help get you there.
4. The Power Play
The struggle for power begins at the time of commitment to the relationship. Being on our best behavior is not feeling as urgent and those weekly football games or shopping excursions are not feeling quite as fun. And what about those quirky habits? They may not be so cute anymore either. Problems that were once brushed aside are becoming increasingly irritating. Thatís when a different set of expectations shows up and the dance begins.
The relationship can become a battle ground for "turfĒ with each side fully committed to "winning.Ē And the conflicts continue spiraling the relationship down with its turbulence. Each sees their partner as unreasonable and anger shows up either with aggressive yelling or physical abuse, or more passive displays through sarcasm and thinly veiled insulting humor.
Couples counseling can help you learn to pick your battles wisely and communicate more effectively with a more cooperative attitude. Learning to negotiate through conflict can help empower you as an individual as well as a couple.
5. Money Matters
How well a couple communicates with each other about money is usually a reflection of their overall communication skills. And money can trigger a whole host of emotional issues and complex feelings that are ingrained from childhood. Lying about spending to avoid arguments can lead to major trust issues in a relationship. The problems only worsen with secret credit cards and bank accounts adding to the feelings of deception.
With couples, control and independence are major reasons why money causes so many sparks to fly. Especially as couples marry or move in together later in life and are more established during their single years. Compromise can be more difficult. But no matter the age or status of the couple, clear and open financial communication should start when the decision is made to commit to a partnership.
Couples counseling can be a great benefit in learning a healthier approach to relating to each other. An experienced and objective third party, skilled in guiding couples through the feelings around money, can help facilitate a solid plan that works for each individual to overcome the relationship hazards that may be affecting your own happiness and well-being.
About the Author...

Click here to contact or learn more about Dr. Elizabeth MacGregor
Last Update: 4/3/2012