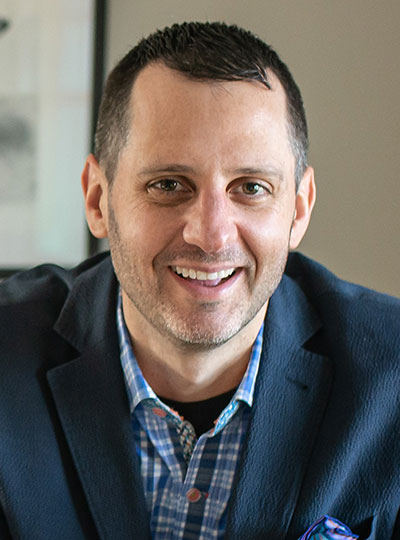 In recent years, the field of mental health has experienced a significant transformation, thanks to advancements in technology and changes in societal norms. One of the most prominent developments has been the rise of teletherapy, a method of receiving mental health support through virtual platforms. This shift has not only increased access to therapy but has also opened doors to finding the right therapist for individuals seeking help. In this article, we will explore the benefits of teletherapy and provide guidance on how to find the right therapist to best meet your unique needs.

The Rise of Teletherapy
Teletherapy, also known as online therapy, involves accessing mental health services via video calls, phone calls, or even text messaging. This method of therapy has gained immense popularity for several compelling reasons:
Increased Accessibility: Teletherapy has broken down geographical barriers, making it easier for individuals to access therapy regardless of their location. People in remote or underserved areas now have access to a wide pool of therapists, allowing them to find the right fit for their needs.


Convenience: The convenience of teletherapy is undeniable. Clients can engage in therapy sessions from the comfort of their own homes, eliminating the need to commute to a therapist's office. This convenience can be especially beneficial for those with busy schedules, physical disabilities, or mobility issues.


Reduced Stigma: Teletherapy can offer a degree of anonymity and privacy that traditional face-to-face therapy does not. This anonymity can reduce the perceived stigma associated with seeking mental health support, encouraging more people to take the first step toward improving their mental well-being.


Cost-Effective: Online therapy often comes at a lower cost than traditional in-person therapy. It eliminates the need for therapists to maintain physical offices, which can lead to cost savings for both clients and providers.

Finding the Right Therapist
While teletherapy offers numerous advantages, finding the right therapist remains essential for a successful therapeutic journey. Here are some steps to help you find a therapist that suits your needs:
Research and Review Credentials: Start by researching potential therapists. Check their credentials, which should include licensure and certification. Many online therapy platforms vet their therapists, making it easier to trust their qualifications.


Define Your Needs: Consider what you need from therapy. Do you need help with anxiety, depression, relationship issues, or a specific condition? Understanding your needs can guide you in finding a therapist with the right expertise.


Check Reviews and Recommendations: Look for online reviews and ask for recommendations from friends, family, or healthcare providers. Hearing about others' experiences can provide valuable insights into a therapist's effectiveness.


Interview Potential Therapists: Many therapists offer a free initial consultation. Take advantage of this to interview potential therapists and see if you feel comfortable and connected with them. A good therapeutic relationship is one of the most crucial factors for success in therapy.


Evaluate the Therapeutic Approach: Therapists use various approaches, such as cognitive-behavioral therapy, psychoanalysis, or mindfulness-based therapy. Research different therapeutic modalities and discuss them with potential therapists to ensure you align with their approach.

Conclusion
Teletherapy has revolutionized the field of mental health, making it more accessible and convenient for those seeking support. It has also helped reduce the stigma surrounding therapy by providing a degree of anonymity. However, to reap the full benefits of teletherapy, it is crucial to find the right therapist for your specific needs. By conducting thorough research and evaluating potential therapists, you can embark on a therapeutic journey that empowers you to improve your mental well-being and lead a healthier, happier life.

Sources:
American Psychological Association (APA). "What You Need to Know Before Choosing Online Therapy." https://www.apa.org/topics/online-therapy
Good Therapy. "How to Find a Therapist Who Is the Right Fit." https://www.goodtherapy.org/blog/how-to-find-a-therapist-who-is-the-right-fit
American Psychiatric Association (APA). "Choosing a Psychiatrist." https://www.psychiatry.org/patients-families/what-is-psychiatry/choosing-a-psychiatrist
About the Author...

Adam Greenberg, LCSW is a clinical supervisor and the owner/founder of Positive Mindset Therapy, LCSW, PLLC. Mr. Greenberg specializes in helping individuals overcome life's various obstacles with greater ease by learning and implementing appropriate coping mechanisms. Mr. Greenberg specializes in anxiety, depression, communication skills, life transitions, and much more.

Click here to contact or learn more about Adam Greenberg
Last Update: 10/30/2023