By Sharon Winkler, LICSW, MAC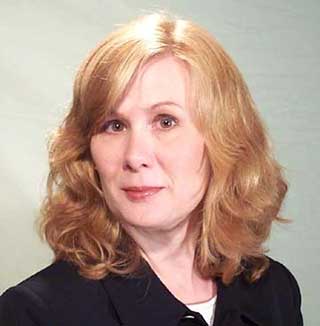 A quick look around our communities reveals that stepfamilies are commonplace in our society and becoming more so. Despite the fact that living in a stepfamily has become a common experience, there is surprisingly little information available to families to help them navigate this complex life transition. If one searches for guidance at the local bookstore or at the public library, one will find many books devoted to divorce yet very few devoted to remarriage. This is puzzling and unfortunate.
A stepfamily, simply defined, is a family in which at least one of the adults is a stepparent. Stepfamilies encompass everything from a relatively simple situation in which a widow or widower with a young child remarries someone who has never been married to a more complex situation in which two people marry, both of whom have been previously married, one or more times, and have multiple children from their previous marriages. Stepfamilies can be enormously complicated just in terms of the sheer number of relationships that must be negotiated. This is particularly true when one considers the extended family relationships that are created: children may have several sets of stepgrandparents, stepaunts, stepuncles, and stepcousins.
However, despite the diversity of circumstances in stepfamilies, there are some significant ways in which they differ from biological families. And one of the most important things stepparents (and biological parents) can do to ensure the success of their new family is to be aware of these structural differences and to change their expectations and behavior accordingly. Accurate information can make a huge difference, preventing much unnecessary stress and heartache.
The experience of loss
Members of a stepfamily have experienced the loss of a significant relationship (of a spouse or a parent), either through death or divorce. Different family members will experience this loss differently. For example, an adult may feel a sense of relief, even elation, after a divorce, while a child may be mourning the loss of daily access to a beloved parent. All family members will probably experience a sobering sense of just how fragile relationships can be. Successful stepfamily adjustment requires a tremendous sense of empathy (at a time when one is feeling stressed and depleted and, therefore, least able to empathize) and a realization that family members may assign very different meanings to the same event.
In addition, unresolved loss affects one's ability to form new relationships. For example, a child's negativity or coolness toward a stepparent may have very little to do with the stepparent. Instead, it might reflect the child's belief that to get close to a stepparent is to betray his/her biological parent. Ironically, a stepparent who is warm and eager to please can be especially threatening to a child and can prompt a particularly negative response. In fact, the most common mistake stepparents make is moving too fast with children.
A clash of family cultures
If you've traveled, you know how disorienting it can be to find yourself suddenly in an unfamiliar culture. There is a feeling of awkwardness when we find ourselves in a situation in which we don't know the basic rules of social interaction. Culture isn't something we usually think about; because it's so familiar, we take it for granted.
Families too have a culture – shared rituals, unwritten 'rules' about how things are done on a day-to-day basis. In biological families, culture develops slowly over a long period of time, and, because it develops slowly, there is a feeling of rightness to the family's routines.
In stepfamilies, though, the situation is altogether different. There is the joining of two families that may have very different ways of doing things. Imagine, for instance, the merging of a family with young children in which the family dinner is thought of as a sacred ritual – a time to bond and share the day's events – with a family with adolescents in which dinner is viewed as a nutritional necessity, and family members typically eat on the run. It is easy to imagine the potential for friction and hurt feelings in this situation.
Children who spend time in multiple households often experience culture shock particularly keenly. The rules and expectations may be different, even contradictory, in the two homes.
Parent-child relationships which predate the new couple relationship
In the traditional biological family, parents have a honeymoon period in which to solidify their relationship before children arrive. They have a childfree period in which to strengthen their bonds to each other, work out routines for living together, learn how to fight and how to support each other, develop satisfying ways of spending time together, and agree on ways of relating to extended family members. Stepfamilies don't have this luxury. They must develop as a couple while simultaneously dealing with the demands of parenting and stepparenting. In addition, biological parents, sensitive to their child's need for stability, often feel guilty when they spend time alone with their new spouse. Thus, it is difficult for remarried couples with children to nurture their new relationship.
However, the couple relationship is the bedrock of the family, and it is in the best interest of everyone, especially the children, that new spouses make time to nourish their new relationship. A strong couple relationship can help to protect the children from the experience of another loss and can make it more difficult for them to divide the adults in their lives. Given the lack of privacy in a stepfamily, this usually means that the remarried adults have to make it a priority to arrange for some time alone on a regular basis.
The ambiguity of stepparent-stepchild relationships
Stepparents, wanting to avoid mistakes made in their first families and having few role models to guide them, typically move too quickly with stepchildren. Often they expect to fill a parental role with children from the beginning. Or perhaps their new spouse has this expectation. It rarely works, except perhaps with very young children. Most of the time, it will be resisted – by the child, by the child's other biological parent, and even by the new spouse.
It is helpful for the stepparent and his/her new spouse to communicate explicitly about what role the stepparent will play with a stepchild. Consider roles such as mentor, adult friend, aunt, or uncle as guides. Stepparents (and their spouses) should keep in mind that caring relationships take time to develop. Expectations that stepparent and stepchild will instantly love each other are unrealistic and promote feelings of frustration and inadequacy.
In most cases, the biological parents should retain primary responsibility for discipline initially. Children will not cooperate with discipline administered by a stepparent before a bond has developed between them. This is particularly true of adolescents.
The presence of a biological parent outside the household with power and influence over family members
Most contemporary stepfamilies are formed as a result of divorce. This means that there is usually an adult outside the household with emotional and legal ties to the one or more of the children. Though it may increase tensions in the short-run, children will adjust more successfully over the long- run if they maintain access to both of their biological parents (and their other biological relatives). This is usually true even if the relationship with the non-custodial parent is difficult.
People often find it stressful to deal with an ex-spouse. However, if parents are able to develop strategies for dealing with their former spouse in a cordial way around matters relating to the children's welfare, their children will derive enormous benefit. Children will feel more free to relate to their stepparent, and, sensing that they won't be able to play one parent off against the other, they will be less likely to act out.
The most important thing stepfamilies can do to ensure their success is to seek out accurate information and to revise their expectations of themselves and each other accordingly. Even in successful stepfamilies, research and clinical experience have demonstrated that it takes a minimum of two years for the new family to jell. This often comes as a surprise to families, who expect the process to move more quickly. Sometimes it makes sense to seek professional help from a family therapist knowledgeable about stepfamilies. Timely and appropriate professional help can make an enormous difference in helping a new stepfamily get off to a good start.


About the Author...

Sharon Winkler, LICSW, MAC, a couple and family therapist with 30 years of experience, practices in Vancouver, WA, helping people build successful stepfamilies.
Last Update: 5/2/2015