By Dr. Amy Austin R.N., Psy.D., LMFT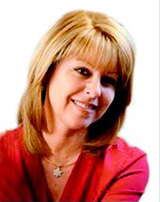 How many times do we catch ourselves thinking, ruminating, trying to change and wishing for a do over regarding our past histories? We are triggered by an old song, certain definable smell, movie, or anything that rouses our senses and takes us back to that suspended moment in time. Usually, the thought tends to lead to guilt and/or shame which our critical self hones in on like a bee to a flower. And, there we are. Not connected to the present moment, living life unconsciously, and unaware. But, it is possible to hold on to precious memories while bidding our negative past adieu. Just remember, it is natural and normal to struggle in life and our mistakes give us opportunities to make healthier choices and know ourselves better. Here are a few ways to help let go and move on from the past.
First and foremost, you are a work in progress. If you look at your past foibles, you can most likely come to the conclusion that at the time, you did the best you could. Breathe, forgive and let go!


Instead of looking at yourself with a critical eye, step outside of yourself and observe. Watch your own movie. Set your feelings on a shelf and determine where you were accountable, if you needed to make amends, (you still can if you need to) and what lesson you were supposed to learn from this experience.


Let go of resentments. Resentments are defined as unresolved anger and/or unresolved feelings. We learn either to stuff our anger or explode. Try to communicate with a trusted friend, therapist, or clergyperson, to work through and leave the shame and blame behind. Notice right now if you are holding onto any past resentment.


Do things that connect with life in the NOW. Observe your mind chatter and consciously make a commitment to being in the moment. At first, this can be quite a task as our minds are constantly moving from the present moment to the past and future. With a little practice you can spend more time alive and aware and cease being held hostage by the past.


I can't say this enough, but you are not your mind. You are so much more than that. You are not just your thoughts and feelings and reactions.


Remember, you are a human being, not a human doing. Take a few moments each day and just sit and breathe for five or ten minutes or take a mindful walk. Or, do something you love and have a passion for.


Find a hobby. Something fun where you are fully engaged in the moment. Self-care is a must!


Enjoy your relationships! Listen effectively and communicate wisely and respectfully. Remember, we are creatures of habit. If we are not careful and conscious, we can bring unhealthy feelings and behaviors into our current relationships.


Laugh and surround yourself with positive people.


Realize your past has helped to make you who you are today. Forgive the past, set workable goals, and move on.
Many challenges affect us today. It is possible to let go of past burdens and move into more self-awareness and acceptance. If we allow ourselves to embrace the present moment with a sense of authenticity, challenges and all, it is possible to reinforce more positive memories for our tomorrow.
About the Author...

Dr. Austin is a licensed marriage and family therapist, doctor of clinical psychology, and registered nurse. She is currently in private practice working with anxiety, depression, grief and loss, early childhood trauma, affairs, divorce, and blended family issues, eating disorders, LGBT issues, as well as a host of other relationship issues. Dr. Austin was previously employed by the Betty Ford Center in Rancho Mirage, CA. She is an individual and couple's specialist as well as an addiction specialist. Dr. Austin is also a drug and alcohol interventionist.
Last Update: 6/21/2015