By Suzanne Goodwin, LMSW, LP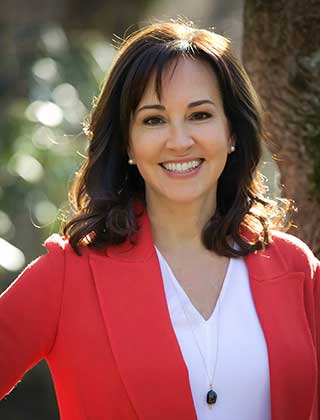 As a psychotherapist and mother of four, I am familiar with wanting to be the best parent we can be, to raise children who are resilient and compassionate. In my work as a therapist, I draw upon attachment theory and current research findings in neuroscience. Research in the area of child development has demonstrated that a child's security of attachment to parents is very strongly connected to the parents' understanding of their own early history.
I call this 'mindful' parenting. How you make sense of your childhood experiences, positive and negative, has a profound effect on how you parent your own children. Contrary to popular belief, your early experiences do not determine your fate. Even if you've had a difficult childhood but have come to make sense of these experiences, you are not bound to re-create the same negative interactions with your own children.
I believe this is an incredible gift. When we become parents, we are given the opportunity to grow as individuals because we are put back into an intimate parent-child relationship, this time in a different role. If we commit ourselves to 'mindful parenting,' we are giving our children a gift. As parents we can model self-reflection, empathic responses, flexibility, being present, and honest communication about feelings. We are learning more about the importance of emotional intelligence as an essential part of a healthy, well balanced life.
This process of self reflection, often done with the support of a therapist, can free parents from patterns of the past that keep them stuck.
What does mindful parenting look like?
The way we communicate with our children has a profound impact on how they develop. Communication that is sensitive, and reciprocal, nurtures a child's sense of security, which helps them do well in many areas of their lives. They will feel confident to move around in the world if home is a safe landing spot. We should all strive for 'clean communication,' a way of interacting that isn't contaminated with any of our own negative childhood experiences. For example, if your family expressed shame around negative emotions, you may unconsciously discourage your child to talk freely about emotions. I've always liked the quote 'feelings are just visitors, let them come and go' ~Mooji. These are wise words to live by.
Be aware of 'leftover' issues-

Not only do we need to stay present, and aware of our thoughts and feelings and those of our children, but we need to examine issues that are leftover from childhood.
I will share an example from my practice of a 'leftover issue.' A therapy client, a middle aged woman and mother, experienced two significant losses in early childhood, her parent's divorce and moving from the family home. Her parents, young and inexperienced, and probably overwhelmed with their own emotions, failed to explain the changes that were occurring in their family. Instead, the parents told my client the father was going away for the weekend. When the father didn't return for weeks, the client was confused and sad, but eventually understood the father wasn't returning home. During this same time period, the client was walking home from school, and saw strange men moving furniture out of their house. She thought they were being robbed. Her mother had not explained they were moving.
During these early events, my client felt insecure, uncertain, and abandoned. These life stressors, divorce and moving, are common, but was experienced as a significant emotional trauma because the adults in her life were emotionally unavailable. She needed caring adults to provide reassurance and comfort by explaining what changes were happening. Children need their primary caregivers to listen with empathy, giving them a sense of being connected and heard. This is absolutely necessary for processing emotional distress.
If this were your history, after becoming a parent yourself, separation experiences might be an issue for you that could evoke a range of emotional responses. They might trigger your own sense of abandonment and make you assume every change or stressor is traumatic for your child. Such a discomfort would be perceived by your child and create insecurity in him, increasing his distress, then heightening further your own sense of discomfort. This causes a chain reaction of responses that reflect your own history, not necessarily your child's experience. Leftover issues often affect our parenting on an unconscious level, and cause us and our children needless frustration and conflict.
In addition, many clients experience emotional reactivity as parents when their child is entering a developmental stage that was particularly difficult for them. Their child is developing in a healthy, normal way, but the parent is inaccurately perceiving difficulties. This is when I ask my client questions about what life was like for them at that particular age. We typically uncover painful memories or experiences that haven't been fully understood. The client can then separate what belongs to them from what their child is experiencing.
How to do it?
'Check in' with yourself. Pay attention to your own internal experiences when you are feeling upset by your children's behavior. With resolution of our own issues comes flexibility in how we respond to our children.


Talk with a trusted, skilled professional who can support your growth.


Keep a record when your emotions are heating up. What are your triggers? Do you notice any patterns? Reflect on your memories. Focus on the past, present, and future aspects of the issue. Think of 3 words that describe your relationship with your child. Does it resemble your own or is it different? How?


Learn how to reconnect with your child after there's been a rupture or conflict. This is beneficial on many levels and models an important interpersonal skill.


Find other parents and friends for support. You'd be surprised how many of us struggle with the same issues. Friends keep us accountable and lift our spirits when we take ourselves too seriously.

Emotional IQ 101-

Mindful parenting is essentially understanding emotions and how we maintain nurturing, healthy relationships. It's through the sharing of emotions that we build connections with others. We are our children's teachers for Emotional IQ. Emotions shape both our internal and interpersonal experiences and give our life meaning.
This is the heart of emotional attunement: sharing of non-verbal cues: tone of voice, eye contact, facial expressions, gestures, timing and intensity of responses. This includes being aware of our own emotional reactivity. Nurturing relationships involve the sharing and amplification of positive emotions, as well as soothing and reduction of negative ones.
When a parent resonates with a child's emotions, the child experiences himself as 'good.' This is emotional attunement, which is crucial for healthy development. When we are unaware of our own emotions, or paralyzed by 'leftover' issues and the emotional reactions that come from them, emotional attunement can be very hard to do. Of course no one is perfect; we are all beautifully flawed human beings doing the best we can. It's completely acceptable to be a 'work in progress.' I've made a habit of apologizing to my own children when I make a mistake. They seem to appreciate my honesty and vulnerability, even though I'm the adult, and a therapist to boot.
All parents can learn ways of being with their children that promote the development of empathy and compassionate understanding. When we begin to know ourselves, and model this in an open and self supportive way, we encourage our children to know themselves. We are not destined to repeat the patterns of the past because we can become secure adults by making sense of our own early experiences.
It all boils down to connection. Making sense of our life stories enables us to have deeper connections with our children and to live a more joyful life.
Simply by reading this article you've engaged in mindful parenting. I hope you found it insightful and use the guidance to enjoy your children even more.
Happy Parenting!
About the Author...

Suzanne Goodwin has a Master's Degree in Social Work from the University of Michigan, Ann Arbor; Post Graduate Psychoanalytic Training; and is licensed as a Psychoanalyst. Her undergraduate degree is in Elementary Education. After taking a hiatus to raise her four children, she resumed her clinical practice in 2007. She currently maintains a private practice in Bedford Hills, New York, working with individuals, couples and families. She has extensive experience helping families cope with a wide range of issues, such as children with special needs; addiction; divorce; step-parenting; and life transitions. From pre-school to empty nest, clients seek her support during all stages of life.
Last Update: 11/10/2017