By Jill Rosen, MFT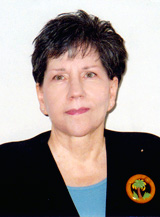 From congressional sessions to hockey matches, there are rules to protect adversaries from each other and ensure productive, civil outcomes. Imagine a tennis match or court proceeding without rules and you'll have a good idea of what a bad couple fight looks like - people talking over each other, name calling, threats, anger all around and no solution.




Here are 8 rules that will help you disagree fairly:



If you see an argument as a problem to be solved, you're halfway there. GOOD ARGUMENTS ARE NOT ABOUT WINNING, THEY'RE ABOUT UNDERSTANDING AND RESOLVING.


ATTACK THE ISSUE, NOT EACH OTHER. Identify the topic, then stay on topic. "We started talking about which movie to go to and now we're talking about who left the dishes in the sink. Let's stay on the movie."


BE CURIOUS, NOT DEFENSIVE. Listen carefully to the problem. Ask specific questions to try to understand the other point of view. "OK, I understand that you were upset I didn't come home when I said I would, but that happens all the time. Why was tonight different for you?"


TALK ABOUT YOURSELF, NOT THE OTHER PERSON. "I" is better than "you." "I would like to spent more time with you," rather than "You don't spend enough time with me."


BE RESPECTFUL. No name-calling, no character assassinations, no mocking, no threats, no "you never" or "you always." Try to keep your voice civil; if you yell, you will not be heard, and the idea is to be heard and understood.


BRAINSTORM POSSIBLE SOLUTIONS. What would make it better? Make compromises that work for both of you.


This is an important one. If one of you is too tired to think or you realize that the argument is going over and over the same territory, A TRUCE MAY BE CALLED. If one of you needs to temporarily end the argument because of fatigue or saturation, the other person must respect that decision. It's OK to sleep on it. Heads are clearer and more likely to come up with good solutions and insights after time away from the problem. There is not much that can't wait 24 hours. Set a time to discuss the matter again. "I'm too tired to talk about this now. How about tomorrow after dinner?"


If you can disagree fairly 50 per cent of the time, you would be pretty amazing. SOMETIMES IT'S ONLY POSSIBLE TO USE ONE OR TWO OF THE RULES----like the truce or the brainstorming. Give yourself time and allow the other guy to remind you when you're off track.
About the Author...

Jill Rosen, MFT, is a general practitioner who specializes in treating Adult Children Of Alcoholics and Adult Survivors Of Child Abuse. In practice for over 25 years, she maintains an office in West Los Angeles.
Last Update: 9/20/2012