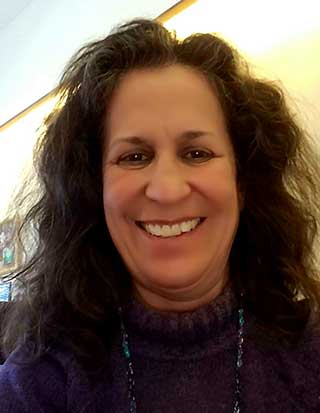 All parents desire that magical relationship with their children. However, since adoptive parents don't share the gene pool, ethnicity, nor were present during infancy, their relationship is based exclusively on psychological ties. For the most part, adopted children do form healthy attachments over time, and parents are relieved that they are not faced with the dreaded reactive attachment disorder (RAD). However, there may be some lingering behaviors, such as excessive "clingy-ness," mood changes, aggressive tendencies, and control issues, subtle signs that are not present in biological families. And parents ask themselves: Is my child normal? Just headstrong and feisty? Left-over fear of abandonment? Adoption-related concerns?
Infants are hard-wired even before birth to attach to their mothers…not so much for love as for survival. Infants have three basic needs—food, protection, and attention—without which they will perish. A mother's task is to hear the cry, de-code the message, and fulfill the need, thereby relieving the baby's distress. Healthy attachment occurs as the parent "rescues" the infant from the "jaws of death"…over and over and over. The second phase of attachment occurs as babies begin to explore the world. Here the parent's task is to encourage exploration, reassure them when anxious, and delight in their discoveries. The quality of these parent-child interactions during the first three years of life establishes the child's psychological blueprint: self-esteem, intimacy, logic, and conscience are shaped by these early experiences.
Events that interfere with the development of healthy attachment include: disruption, abuse/neglect, institutionalized care, genetic factors, as well as poor pre-natal care/medical problems. Most adoptive parents are well-informed about reactive attachment disorder and hope to avoid this challenge by adopting a baby under two years old. Adoptive parents carefully watch for significant behavior problems, rages, and out-and-out rejection, hallmarks of RAD. Many children who were adopted over 6 months old display subtle attachment challenges (as opposed to full-blown RAD), such as:
Control battles
Difficulty calming
Too independent
Too clingy
Demanding
Aggressive
Refuses to ask for help
Attention-seeking
Rejecting (subtle)

Nicer to others
No sadness/fear
"Gut" feeling
Attachment-related behaviors are not a "phase"; these issues will not resolve themselves without appropriate intervention. However, most parents can provide corrective emotional experiences that help their children develop healthy attachment. Elements of "therapeutic" parenting include:
Consistent routine
Immediate consequences
Limited choice
Clear hierarchy
Limited access to outsiders
Structure
Attachment therapy
Greater supervision
Time-in v. time-out
Well-informed parents understand that all (!) adopted children face additional challenges that include issues of abandonment, identity, loss, and belonging. And children from other ethnic groups who are adopted into Caucasian families have to address the race issue as well. Both parents and children must figure out how to answer personal questions and looks from outsiders that accompany a transracial adoption.
Parenting necessarily involves protecting children from physical and emotional harm while reassuring their distress. It stands to reason that adoptive parents tend to emphasize the happy side of the adoption story. It often goes like this: "Your birthmother was too poor/single/already had a child and you lived in an orphanage/foster home for awhile. We (parents) always dreamed of having a son/daughter and decided on your country because …(something positive). We loved you the minute we saw your photograph/video and knew you would be the perfect child for our family…" The information that is not included in this story is that the decision to adopt often was the parents' second choice for building a family (i.e., infertility), that the match is often randomly decided by a bureaucratic entity, that the child really was abandoned/unwanted/mistreated, and that loss is a fact of adoption. Yes, this latter information is difficult to impart, but a vital part of your family's journey in adoption. Obviously, how much detail you include depends on the child's developmental maturity. However, the nuts-and-bolts of the story should remain consistent, so that by the age of 10-11 years old, your child should know as much as you do about the adoption.
It is important for parents to realize that while adoption involves both parents and children, the adoption journeys are very different. Parents often travel the painful (and costly) course of infertility treatment, decide to adopt, proceed to choose a country, file the necessary paperwork, and wait for a referral. Adoptive parents necessarily must reconcile their dream of "marrying" their respective gene pools with the vagaries of bureaucratic matching, knowing nothing about the child's prenatal history, heritage, or personality fit. On the other hand, children do not ask to be born, have no say in staying with their birth family, move to the orphanage, or how they feel about leaving their country behind. It is no wonder that many adopted children—even those adopted at birth—continue to have difficulty with change and loss.
The strongest bonds are psychological in nature: strangers meet, fall in love, develop a trusting, intimate relationship that lasts a lifetime. True for adults, true for children. Strong, consistent relationships form the foundation that provide meaning, enjoyment, as well as help us weather life's challenges. It is critical that we forge these deep, honest ties with our children, help them heal from emotional trauma, and affirm their importance in our joined lives, created through adoption.
About the Author...

Louise Fleischman, LCSW-C, is a therapist and adoptive parent who specializes in adoption, family dynamics, and non-traditional families. Her private practice, Anchor Counseling & Training, is located in Woodstock, Maryland.

Click here to contact or learn more about Louise Fleischman
Last Update: 3/12/2011