By Dr. Resa Fremed, LMFT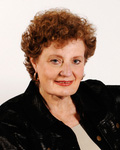 When was the last time you went on a date with your spouse? According to new research from the University of Denver the more couples invest in having fun, friendship, and being there for your partner, the happier and stronger the relationship will be over time.
According to relationship expert Dr. Resa Fremed, couples that play together, stay together. "In the years that I've worked with couples, I see over and over how they neglect planning time together and sharing the activities they once enjoyed. It comes as no surprise that they become glum about the state of their marriage and overwhelmed by their responsibilities. But itís vital for the marriage and the entire family that they set aside time during the week to enjoy each other by enjoying an activity together.Ē
Couples that share fun activities whether it's playing tennis or enjoy sharing the Sunday paper over breakfast frequently report that their marriage is a happy and stable one. What is considered as "fun"? Dr. Fremed says, "fun is defined as any leisure activity, with the exception of zoning out in front of the television or noodling around on the Internet, that they both enjoy doing together and have a verbal exchange."
What can couples do to bring back that joie de vivre to their relationships? Dr. Fremed says to take the following easy steps:
Think back to when you were dating. What did you do on those dates? Write a list of activities that you both enjoyed. Did you go dancing; attend the theatre; go to museums or galleries; or dine at new restaurants?


What activities did you do when you were a kid? Think back to the fun and carefree adventures you had as a child such as hiking through the woods during a camping trip, bike-riding on a deserted country road or roller skating at the boardwalk. Once those have been determined, invite your partner to join you.


Schedule time for good old fun. Itís easy to get overwhelmed with kids, work, money and other family responsibilities, but when couples don't take a time-out for themselves and each other that's when their relationships start to suffer.
"It's not rocket-science, but simple common sense," says Dr. Fremed. "Most couples know this and they just need a little reminder that if you do fun activities together, it will keep their relationships strong, healthy and fresh."
About the Author...

Dr. Resa Fremed is a Marriage and Family Therapist in Westchester County, NY and Fairfield County, CT specializing in depression, anxiety, relationships and marriages, sexual problems, divorce and general life stressors.
Last Update: 10/23/2008