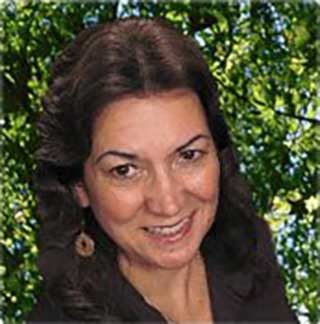 There are several key survival tips that work well in raising both toddlers and teens. Developmentally, these stages can be quite similar in that both age groups are striving for independence yet wanting to hold on to the security currently in place. If parents do a good job through the toddler years – navigating the teen years may well result in a smoother than ordinarily expected transition. Having set the groundwork for a mutually respectful relationship significantly reduces the likelihood of oppositional power struggles in the future. Some suggestions follow:
Validate and acknowledge.

Whether a 2 year old or a 16 year old, everyone wants to know that they are being heard – that their needs and desires are understood. Simply restating and acknowledging the tot or teen's needs goes a long way in diffusing the occurrence of a tantrum. This also provides an avenue to check for understanding that you have clearly heard what was said. Example: I understand that you do not want to pick up your toys – (or clean your room) – at this time. No judgments – simply restating what was conveyed – that they were indeed heard. You can then restate what you need the tot or teen to do with the clarity that you have heard their side of the situation.



Come from a place of respect.

There is never a valid reason to use put downs, name calling, shame, or condescending remarks when dealing with a tot or teen. Respect teaches respect. The goal is simply to convey the request. This requires a respectful tone, respectful words, and respectful body language. Remember your behavior is the loudest model of desired behavior for your tot or teen. When possible, as part of this respectful behavior towards your child, provide options: you may choose to do this chore either now or after dinner. Offering choices allows your tot or teen to have a say in when the task will be done and promotes respect for their needs and wishes.



Remain calm.

This is more of the same regarding respect and preventing escalation on both sides. A calm voice, completely void of anger, teaches our tots and teens that problems can be addressed in a civil manner with logical problem solving strategies. Yelling and becoming irate teaches your child that aggression is necessary to resolve conflicts. If this becomes difficult for you, take a break from the interaction and return to it when you have been able to calm yourself down.



Responsibility.

Whose problem is it? Is the issue about you or about the tot / teen? Do not take on what is not yours. Natural consequences are a wonderful thing because it teaches lessons naturally. Of course, this DOES NOT APPLY TO SAFETY ISSUES – i.e. a child running in the street, a teen driving under the influence – in which case you absolutely must intervene and "lay down the law" as it were. However, in general situations, if a tot or a teen does not do what is required, (i.e. leaving toys out where the dog can get it - forgetting homework at home) the result is often a learning experience as the natural consequence occurs. Be careful not to always rescue your child too quickly and instead to allow them to learn from their mistakes. This is a gift that will provide lifelong benefits.
In summary, when interacting with tots or teens, take a step back and rethink WHY you are responding as you are – could it be about your own issues? Might it be a knee-jerk reaction of what you have previously learned? Take a breath and consider – is this for my child's benefit? Honestly answer that question. Then reflect on this – will my response enhance or reduce my child's self esteem. It may be necessary for a parent to request a personal time out to regroup and to reconsider choices of words and actions. Give yourself that time and that opportunity to think about how you want to respond. It could go a long way in establishing the kind of relationship you want to foster with your child. Finally, I invite you to phone or email me should you or someone you know need some assistance through a difficult time. I have many years of experience in helping families learn to enjoy, not just endure, each other.
About the Author...

Debbie Bauer, LMFT has a private practice in Pleasant Hill, CA.

Click here to contact or learn more about Debbie Bauer
Last Update: 9/29/2008