Some Words to Live By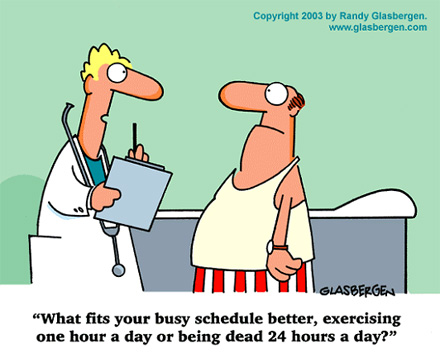 YOUR RELATIONSHIP TO TIME:
One Moment,
Ten thousand years.
Ten thousand years,
One moment.
The Buddha

The trouble is that you
Think you have time.
Zen Master
_________________________________________

"The
most important
thing in life
is to decide
what's
most important."
Ken Blanchard
He's not busy being born is busy dying.
Bob Dylan

Everyone is necessarily
the hero of his own life story.
John Barth

Drive thy business or it will drive thee.
Benjamin Franklin

To laugh often and much; to win the respect of intelligent people and the affection of children; to earn the appreciation of honest critics and endure the betrayal of false friends; to appreciate beauty; to find the best in others; to leave the world a bit better, whether by a healthy child, a garden patch or a redeemed social condition; to know even one life has breathed easier because you have lived. This is to have succeeded. Emerson

Look, I really don't want to wax philosophic,
but I will say that if you're alive,
you got to flap your arms and legs,
you got to jump around a lot,
you got to make a lot of noise,
because life is the very opposite of death.
And therefore, as I see it,
if you're quiet, you're not living.
You've got to be noisy,
or at least your thoughts should
be noisy and colorful and lively.
Mel Brooks

This is the true joy in life, the being used for a purpose recognized by yourself as a mighty one;
the being a force of nature instead of a feverish selfish little clod of ailments and grievances
complaining that the world will not devote itself to making you happy.

I am of the opinion that my life belongs to the whole community and as long as I live it is my privilege to
do for it whatever I can. I want to be thoroughly used up when I die, for the harder I work the more I live.
I rejoice in life for its own sake. Life is no "brief candle" to me. It is a sort of splendid torch which I have got hold
of for the moment, and I want to make it burn as brightly as possible before handing it on to future generations.
Man and Superman
George Bernard Shaw 1903
"If I would only listen to what I already know,
that would be enough." NormanTrager
"The difference between a great man and a little man is
that the great man knows when he is little." W.Reich

"Do It."
The way you activate the seeds of your creation is by making choices about the results you want to create.
When you make a choice, you mobilize vast human energies and resources which otherwise go untapped.
All too often people fail to focus their choices upon results and therefore their choices are ineffective.
If you limit your choices only to what seems possible or reasonable, you disconnect yourself from what you truly want, and all that is left is a compromise. Robert Fritz

It's a funny thing about life;
if you refuse to accept
anything but the best,
you very often get it.
Somerset Maugham

Man's main task in life
is to give birth
to himself,
to become what he
potentially is.
Erich Fromm

To change one's life:
Start immediately.
Do it flamboyantly.
No exceptions.
William James

"The difference between ordinary and extraordinary
is
that little extra."
Jimmy Johnson
"I am the master of my fate,
The captain of my soul."
William Ernest Henely
"Love, work and knowledge are the wellsprings of life, they should govern it.
W. Reich
"I was lost, but now I'm found."

"In the beginning was the word."

"To be or not to be, that is the question."
Shakespere
'I think, therefor I am."
"Seldom or never does a marriage develop without crisis.
There is no birth of consciousness without pain." Carl Jung
"Be kind to everyone, for everyone carries a heavy load or burden"
"I get by with a little help from my friends"
Lennon-McCartney
"Nothing ventured
nothing gained"

"Dare to dream"
"This, above all,
to thine own self be true."
Shakespere
"You've got to be very careful,
if you don't know where you are going,
because, you might not get there.
Yogi Berra