Valerie Glauser, LMFT: Individual, Couple and Family Therapy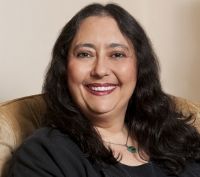 My approach in working with you as my client, be you an individual, couple or family of any ages, is first to develop trust by learning about, understanding, and respecting where you are right now, including not just the reason why you are seeking help, but also what is important to you: your values, goals, strengths, and cultural background. I see one of my key jobs is to re-engender hope, and then to work together with you toward the goals that you seek. My approach is systemic, namely that who and where you are is a product of the most important influences in your life, as well as what you were born with. I use a variety of "tools," depending on each client's situation. While the following list is hardly complete, some of these tools include: anger management and communication skills building, tools to increase genuine intimacy at all levels, and ways to let go of resentments and work toward exonerating those who have hurt you or others in your life – without denying their, or anyone else's responsibility for the important parts all have played in contributing to the current situation. I work toward helping you achieve your definition of happiness and success in the areas of your live you seek to improve. While I will challenge you to move from your "comfort zone" (that which you are accustomed to), I also seek to find an optimal "pace" of progress to increase the likelihood of your success.
While I work with clients with many types of problems, I consider my strengths to be with those experiencing anxiety, depression, bi-polar symptoms, or are struggling with issues of grief, loss and trauma. I also work well with those in recovery from various addictions, including substances and gambling, as well as with their family members, whether or not they have chosen to seek help. I also do couples therapy with couples of all sexual orientations, including pre-marital and sex therapy. I also work with both adults and children with Attention Deficit Hyperactive Disorder (ADHD or ADD) to provide both support and psychoeducation for parents, as well as behavior management skills for the individual struggling to succeed in life with this diagnosis.
Where appropriate, I also use EMDR (Eye Movement Desensitization and Reprocessing), a powerful tool for healing events of trauma and grief. I am trained at Levels I and II. She was trained by world-reknowned EMDR trainer Laurel Parnell, who is a certified trainer for the EMDR International Association (EMDRIA). Here is the link to EMDR site.
Finally, where and when appropriate, I work closely with our staff psychiatrists (as well as your own, where indicated) to ensure an optimal outcome.
Education
Baccalaureate of Arts – University of Missouri, Columbia, Missouri
Master's Degree in Marriage and Family Therapy (MFT) – Hahnemann University, Philadelphia, Pennsylvania. Internships focused on recovering addicts and their families.
Professional Experience:
Marriage and family therapist in Southampton, Pennsylvania group practice.
Clinical Team Leader at NorthEast Treatment Center, Philadelphia, Pennsylvania. Supervising "wraparound" (in-home and school-based behavioral therapy) services for children.
Mobile Therapist in Wrap-Around Services for NorthEast Treatment Centers, Philadelphia, Pennsylvania.
Outpatient Therapist at Children, Youth and Family Services for NorthEast Treatment Centers, Philadelphia, Pennsylvania.
Child Therapist for Wordsworth Academy Residential Treatment Facility, Fort Washington, Pennsylvania.
Therapist for women's residential drug and alcohol treatment program for Genesis II/Second Beginning, Philadelphia, Pennsylvania.
In addition, Valerie has years of experience in the business and academic world as a technical writer, marketing manager, communications consultant, executive recruiter, and business writer.
Credentials:
Marriage and Family Therapist, licensed in Pennsylvania, License #MF000419




Professional Staff
Dr Noah D. Freedman, M.D., Board Certified Psychiatrist, Medical Director
Emily Kahn-Freedman, LMFT: Individiual, Couple and Family Therapy
Dr Peggy Fuhs, Psychiatric Nurse Practitioner
Valerie Glauser, LMFT: Individual, Couple and Family Therapy
Nate Prentice, LCSW, Psychotherapist
Robert Isaacson, MSS, LSW, Psychotherapist and Life Coach
Dr. Fred B. McKinney, Ph.D., Psychologist
Connie Opfell, LCSW, Psychotherapist
Vanessa Walker, LSW, Psychotherapist
Dr. Karen Glick, Psy.D., Psychologist
David Tomlinson, LCSW, Psychotherapist
Teri Hardgrove, CRNP, Psychiatric Nurse Practitioner