Marriage Therapy: What is "Imago" relationship counseling?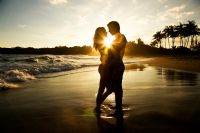 For RELATIONSHIP ISSUES: please note that AUGUST 10th-12th, 2012, I am teaching the IMAGO Getting The Love You Want Weekend Workshop to a limited group of couples. Please contact me for more information. This weekend can change your relationship by deepening your understanding of the true purpose of the conflicts, giving you the skills you need to actually create change through communication, and create a map for your own growth as well as the relationship. Cost is $750 per couple with discounts for early registration.

Imago means "image" in Latin.
The Imago system teaches that our earliest experiences of love, or our lived experience of love, has a profound impact on us and our relationships.

The organization called Imago and Harville Hendrix developed a series of tools and skills to transform relationships from power struggles, or unconscious relating, into the connection you have always wanted.



Sound too good to be true? Maybe so. But in working with couples I have witnessed great changes, What if it would work for you?

I use Imago theory as a basis for working with a couple while I teach you the communication and conflict management skills that can improve your relationship. You will walk away with skills you can use in your everyday lives after just one session. It often takes time to master and use a new skill but my goal is to work my way out of a job.



Hedy + Yumi have deeply influenced my work. They are long time Imago Therapists. If you want to be inspired, check out Hedy on Utube:

http://www.hedyyumi.com/about-us/ted-talk/



Harville Hendrix, PhD

and

Helen LaKelly Hunt, PhD

developed Imago Relationship Therapy based on their deep knowledge of psychology, clinical experience, and the lessons of their own relationship.An indication of the success of Imago is that

Oprah Winfrey included "Imago Theory" in her list of "Unforgettable! Oprah's Top 20 Shows".

Response to Harville Hendrix's last appearance on "The Oprah Show" was so strong that the Imago book "Getting The Love You Want" was back, yet again on the

New York Times

Bestseller list in May 2006.

"Getting the Love You Want"

by Harville Hendrix, PhD has been a

New York Times

bestseller 11 times in its 20+ year history.

Check out more information on the Imago website: www.gettingtheloveyouwant.com

Also, if you like research and desire a greater understanding of Imago, check out the information on this page:
http://gettingtheloveyouwant.com/training/research.html

http://www.youtube.com/watch?v=0jNqRA9obIM
http://www.youtube.com/watch?v=4eIsZS0Ti_U&feature=related
Or search "Imago Relationships" on Utube


Or just pick up the phone and call me at 512-577-3371 to experience Imago for yourself.

Michelle Bohls, LMFT, IRT (Certified Imago Therapist)

Fees

$130 for 50-minutes, $210 for 90-minute sessions, or $100 an hour with a 3 hour minimum. I am not on any insurance panels. A 90-minute session is recommended for your first few meetings.